Restore Our Earth
Pushkar Khanal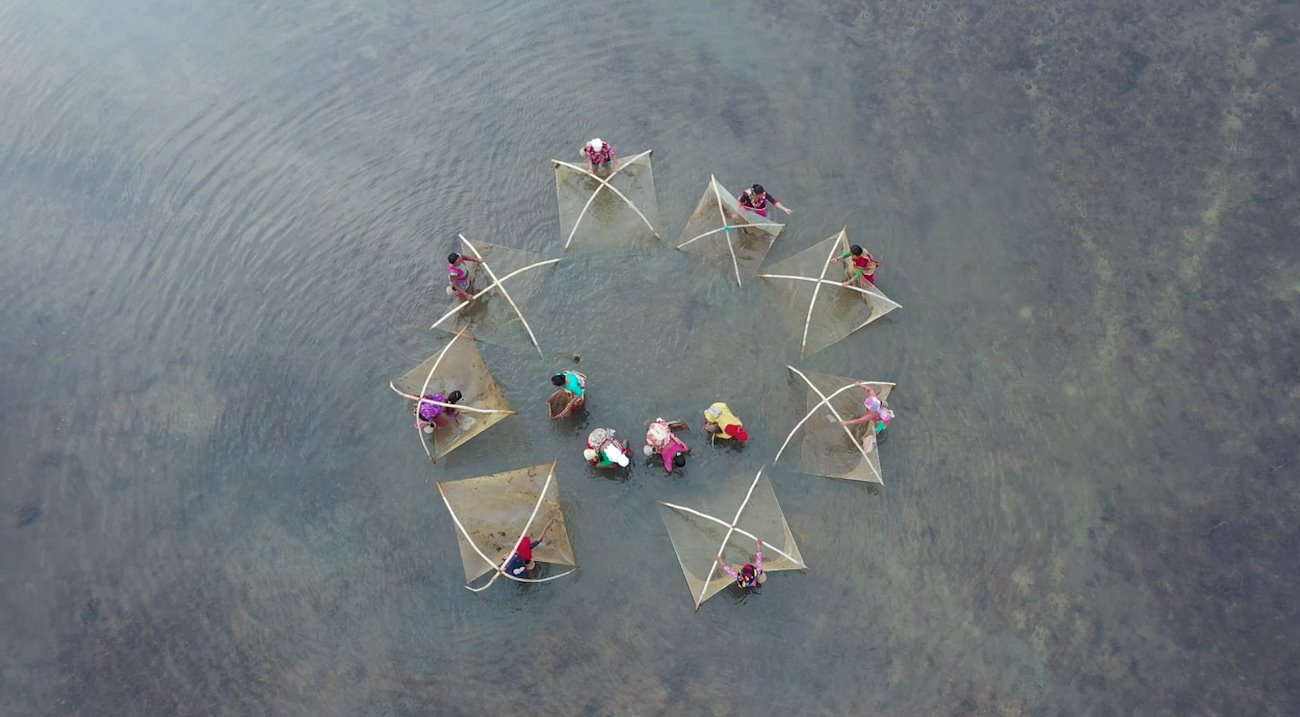 Sustainably managing and using freshwater resources—the lifelines for millions of rural Nepalese—requires effective governance and close partnership between local communities and governments. The U.S. Agency for International Development (USAID) Paani project is dedicated to that mission, and the initiative is already bearing fruit.
Paani developed what it calls a river stretch co-management model, which works on restoring freshwater fish diversity and sustainably managing the diverse uses and users of rivers. Collaborative and participatory to the core, this governance model is built on the premise that stakeholders and local governments will work together to manage aquatic resources, use their river stretch in an environmentally friendly and ecologically sustainable manner, and ensure equitable benefits for its multiple users.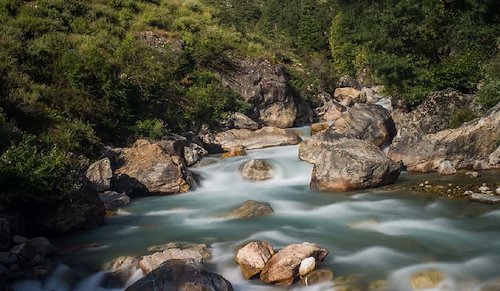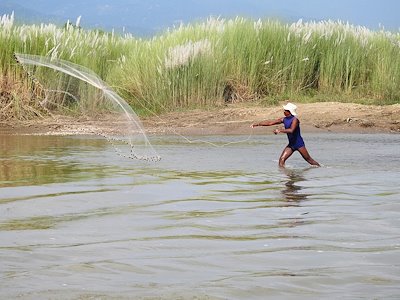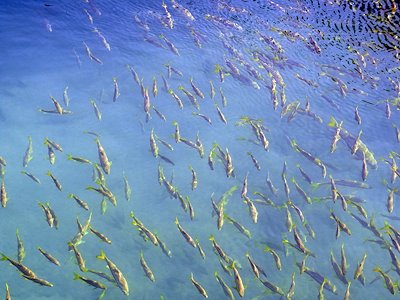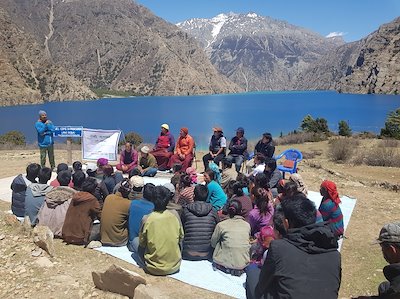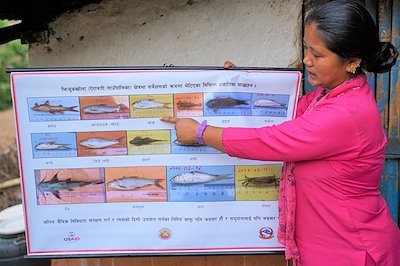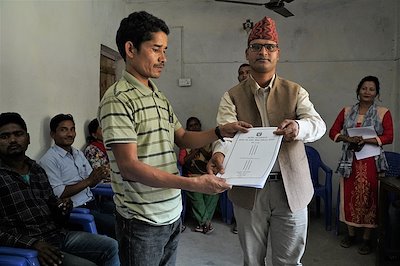 With Paani's support, 36 rural municipalities in the Karnali and Rapti river basins have enacted Aquatic Animal Biodiversity Conservation Acts. These acts provide a framework for establishing Community Aquatic Animal Conservation Groups (CAACGs), which counter destructive fishing practices and promote a host of desirable outcomes: sustainable fishing and riverbed mining, the construction and operation of fish passages, maintenance of environmentally friendly river flow, designation of fish sanctuaries, and prevention and control of pollution.
To date, Paani has formed 101 CAACGs, of which 62 are legally registered in 8 watersheds and govern 458 kilometers of river encompassing more than 10,557 hectares. CAACGs have seen improvements in ecosystem health and growth in the populations of native species. Balancing conservation and livelihood objectives, Paani's pioneer river stretch co-management model is enabling CAACGs and local governments to effectively manage their natural resources while enhancing alternative livelihood opportunities that reduce anthropogenic pressure on the river system.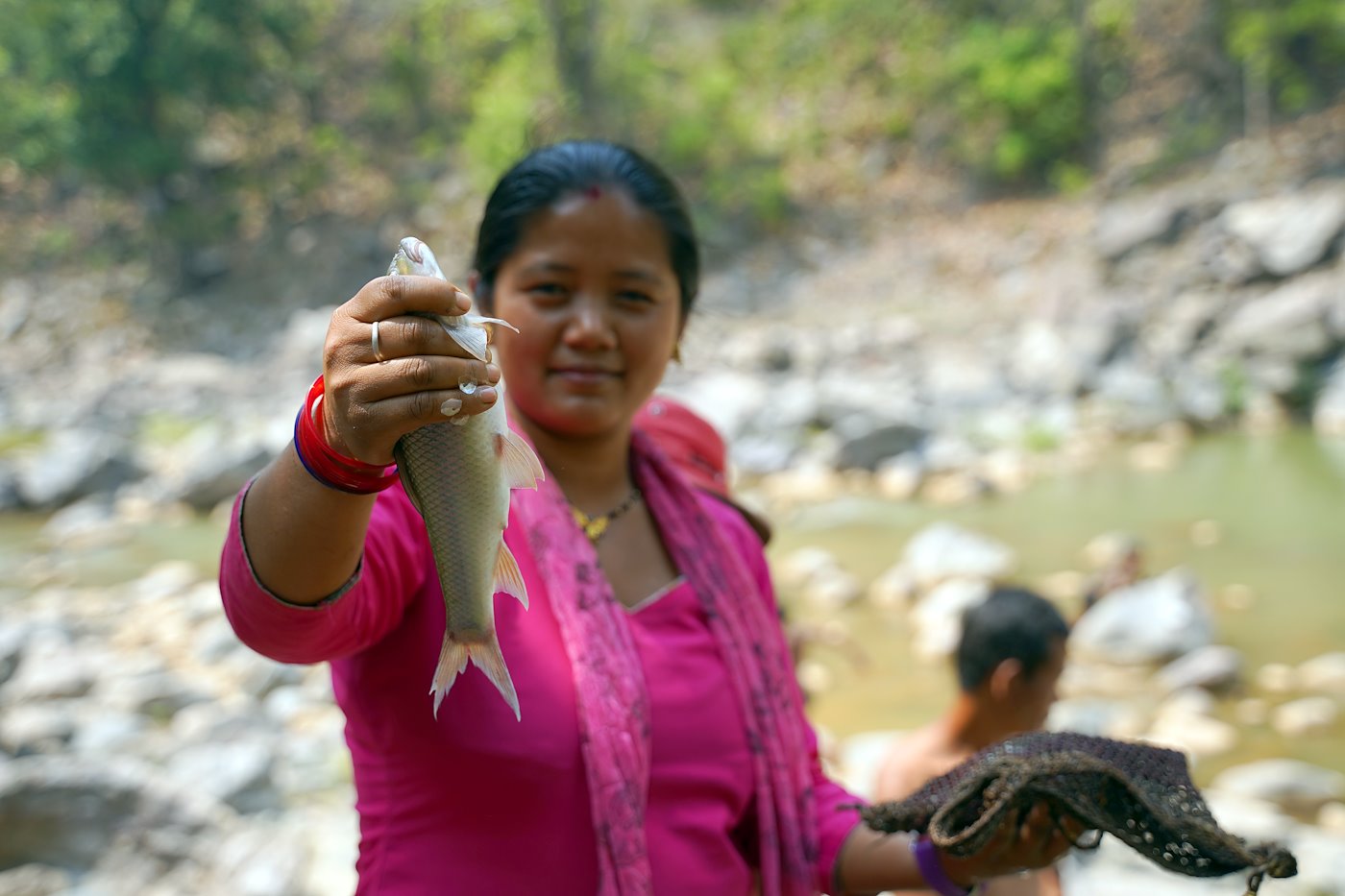 The alternative livelihood activities initiated in response to the COVID-19 pandemic have focused on ensuring food, nutrition, and employment for river resources-dependent indigenous communities living on the riverbanks. Activities such as constructing ponds for integrated fish farms, building irrigation ponds and canals, supporting vegetable farms, removing invasive species, and protecting water and spring sources are simultaneously reducing pressures on the river systems.
Indigenous people comprise an estimated 25 percent of the population in Paani's 12 working watersheds in the Rapti, Karnali, and Mahakali river basins, but the project has ensured that 45 percent of those engaged in livelihood activities are indigenous.
RIVER CHAMPION
In the 12 watersheds, conservation champions from indigenous communities have emerged, each taking action to protect the aquatic life, habitats, and livelihoods around them. Seema Gharti (pictured at right), from the Magar community, is one of those champions. She lives in the scenic Airawati village in the Jhimruk Watershed in mid-western Nepal, where water levels are decreasing and fish quantity and diversity is dwindling.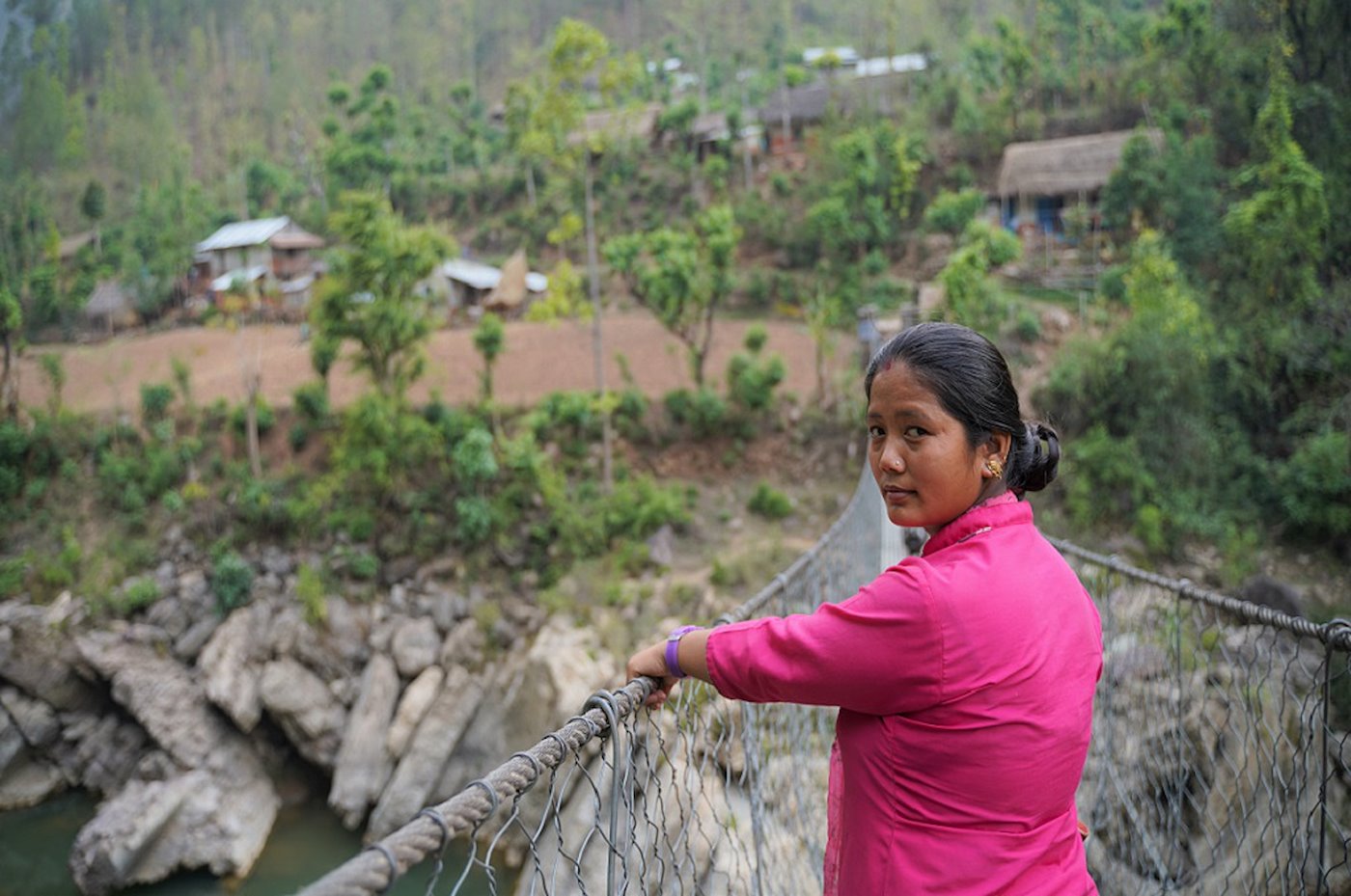 Gharti and her neighbors formed the Rakasa Raha Community Aquatic Animal Conservation Group. They now patrol the river to prevent destructive fishing practices and other aquatic threats. Paani helped this community draft its Aquatic Animals and Biodiversity Conservation Act with the local government, which supports her group by endorsing their activities and allocating local funds to biodiversity conservation. Paani also helped prepare an inventory of the community's river stretch, including its aquatic biodiversity. Based on the inventory, the local government committed a 3.57-kilometer-long stretch of Jhimruk River to the group's stewardship.
Gharti's community has already begun to see improvements. They can catch more fish than before. Destructive fishing practices have decreased. People are more informed about the need to protect local biodiversity.
"As a result of our river stretch patrolling and monitoring, we have noticed significant improvements in the river's aquatic biodiversity." —Seema Gharti
"Through a fish survey, we recorded increases in fish size and population in our river stretch. Now more juvenile fish could be observed in our river stretch. We also noticed the appearance of new fish species such as Chheparo Machha, Kwake Machha (also called Rita Rita), and Jhojo Machha. This is an indication that our efforts started to pay off for sounder aquatic environment for more fish species to thrive in the river stretch that we are managing."
The benefits of co-management look set to extend into the future. Local fishers have now formed a cooperative to improve their linkage to markets and ensure more sustainable livelihoods. With Paani's help, they are also moving toward integrated fish farming and climate-smart vegetable farming, which is providing options to generate income and reduce their exclusive dependence on river resources.